Do you want to stay logged in?
For your security, you will be logged out shortly.
Information About Group Use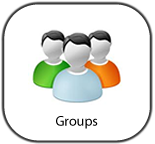 Overview
TBG is a valuable study tool for those seeking to leave sexual and relational brokenness in pursuit of an intimate walk with God. The material has been constructed for individual study or group use. Each topic is intended to challenge you to grow beyond your own limitations and find the strength in Christ. Many people have experienced the benefits of this study and are now walking in freedom from addictions, self-hatred, self-centeredness and gender confusion.
There will be a $50 sign up fee and then each group will determine ongoing fees for their group. This information will be communicated by your group facilitator/leader. Sign up payments will go directly to Portland Fellowship for site maintenance and future developments.
Process and Procedure
In order to be a part of a group, you must already have connected with a group.  Either a group facilitator has already instructed you to come to this site and register, or you want to find an open group to attend.  Because this is a very new site, there may not be groups running in your area.  To search for a group, click here.  If you are not part of a group, or can't find one in your area, you may encourage a leader in your church to facilitate one.  There are certainly more people like yourself seeking help and would be blessed to have a group started in your church.  If you know of someone who may fit as a facilitator, please have them visit the Requirement page.
To join a group, you must connect with the leader to get the group ID number.  Once you have that ID number, register for an account and enter the group ID number then sign up as a "Group Participant". Fill out your Intake Form (viewed by TBG leaders).
There are 42 lessons in the program. You will be able to watch video teachings as instructed by your group leader. You will also be able to download the teachings in PDF or purchase a book from Portland Fellowship.
Your group facilitator has the option of conducting the group as they see fit, (days, times, functionality), but they must agree to healthy relational and spiritual standards.  If there is any concern about how your group is lead, please consult with the overseer (or supervisor) of the facilitator or contact the Portland Fellowship office 503.235.6364.
Daily Devotions
Each week (for 5 of the 7 days) this program will email you devotions, we call: "Be Still". Scripture says, "Be still and know that I am God", Psalm 46:10 – and "Be still before the LORD and wait patiently for him", Psalm 37:7 and also "The LORD will fight for you; you need only to be still."Exodus 14:14. These Be-stills reflect a part of the lesson you just worked on. This will give you some questions to think about, activities to consider and prayers to speak. You are encouraged to journal these "Be Still" items and/or share them with group.
May the Lord bless you and transform your heart and mind, as you walk through this process.
Jason Thompson
Executive Director
www.portlandfellowship.com
www.takingbackground.com
www.hopegrouponline.com